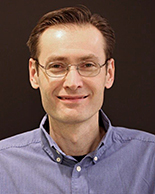 Dr. Peter Jarycki
Dr. Matthew Jones
Dr. Erin McDonald
Dr. Santosh Guttal
At Broadway Family Dental Tillsonburg, We Are Here To:
Provide our patients with excellent dental care.
Our team loves what we do, and works to continually improve our skills.  We wouldn't trade what we do for anything else.  To that end, we believe in providing a high standard of dental work, and we stand by what we do.  Our dental hygienists and dentists believe in treating our patients with the same oral care we would want for ourselves.
Educate our patients.
We work to empower you with current, complete information so that you can make the best choices for you. We won't push you to pursue any line of treatment, as we strongly believe these types of decisions are personal ones to make.
Address all of our patients' concerns.
We believe listening to our patients and hearing what concerns them about their dental health is extremely important. We encourage an open, honest dialogue as that's what we are here for—to be your friendly expert and assist you.
Make our patients feel comfortable and at ease.
Making you feel comfortable is one of our top priorities.  After all, a relaxed patient means a better overall experience.  We will work to make your experience as relaxed as possible.  Additionally, by utilizing new technologies, we strive to reduce discomfort in our dental care.
Make our services available with convenient hours.
We realize that you lead a very busy life, and so we strive to make ourselves readily available via convenient daytime and evening hours, during the week.